Had a back/neck injury many years ago & deal with a lot of pain. Have been searching for a pillow & spent hundreds of euros before on the "perfect pillow". So glad I eventually found this pillow – it's perfect!
Relieve Pain & Pressure Points For A Therapeutic & Comfortable Sleep Experience
3 DAY DECEMBER SUPER SALE … Don't Miss Out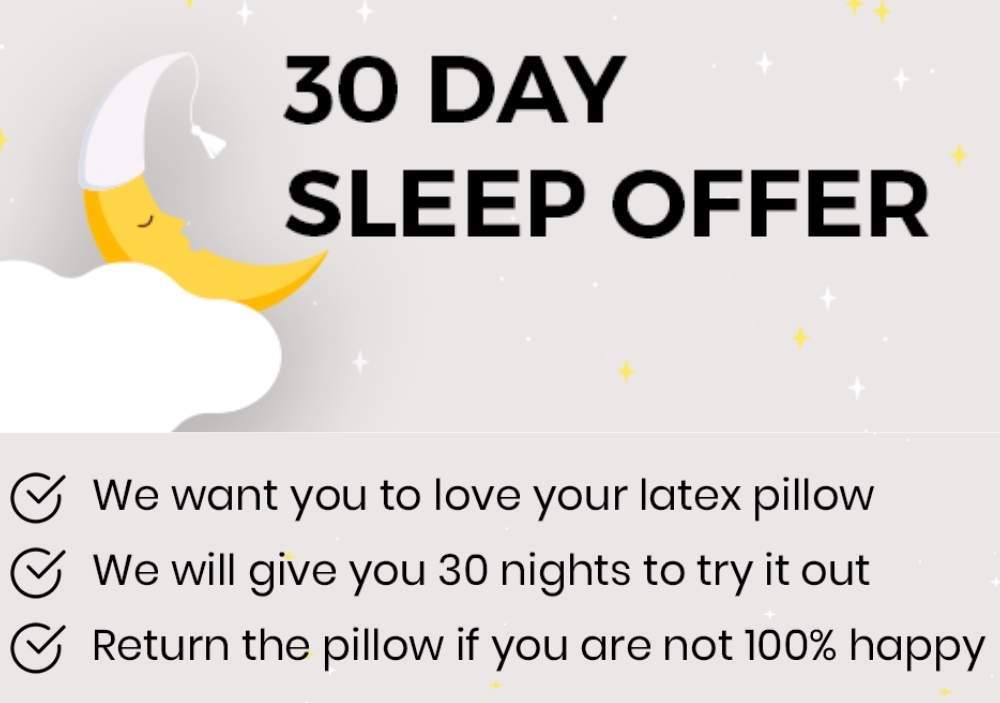 FREE TRACKED DELIVERY ALL ACROSS IRELAND.... Save €12
Relieve pain and pressure points for a therapeutic and comfortable sleep experience.
Introducing the Latex Pillow. Made from 100% natural latex.
This Therapeutic Pillow will help you to take control of your sleep quality experience.

DUE TO CURRENT DEMAND
PLEASE ALLOW 5-7 DAYS DELIVERY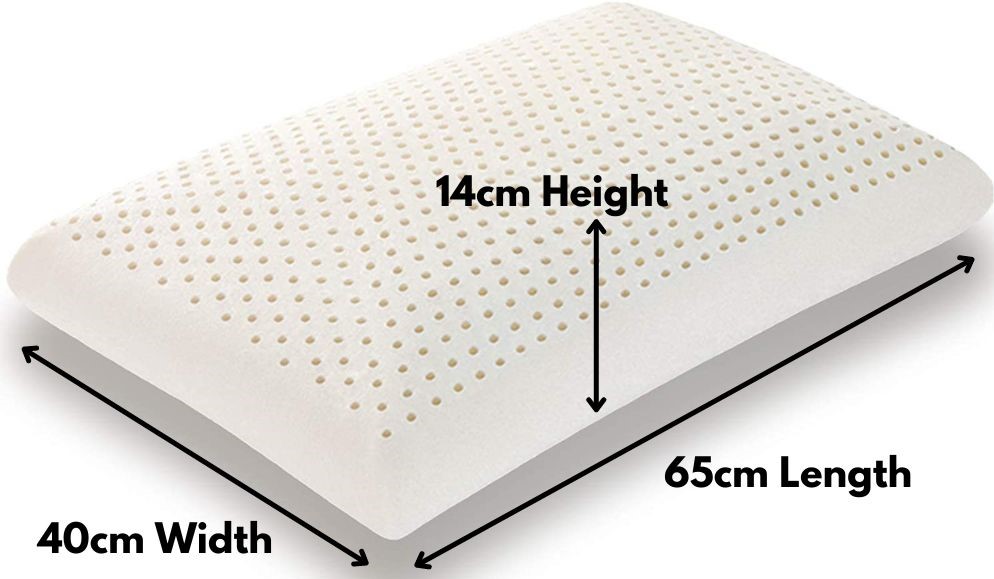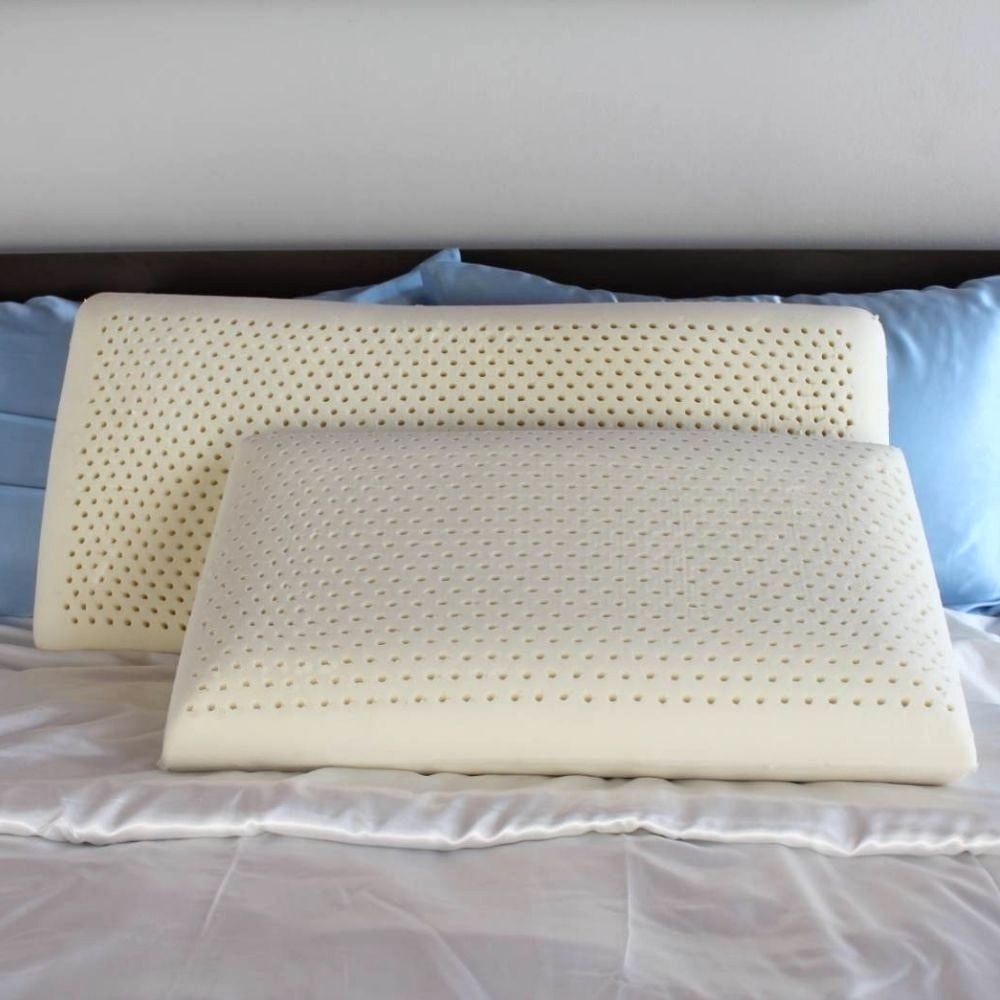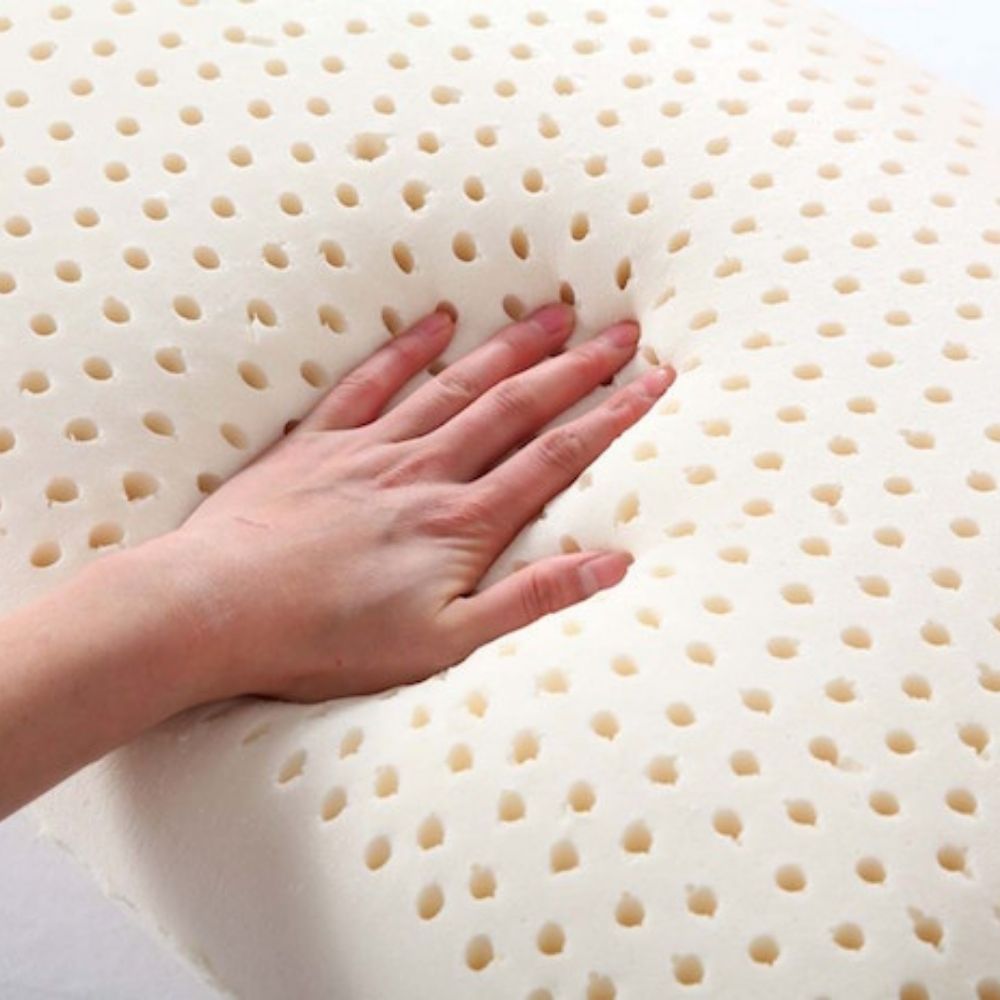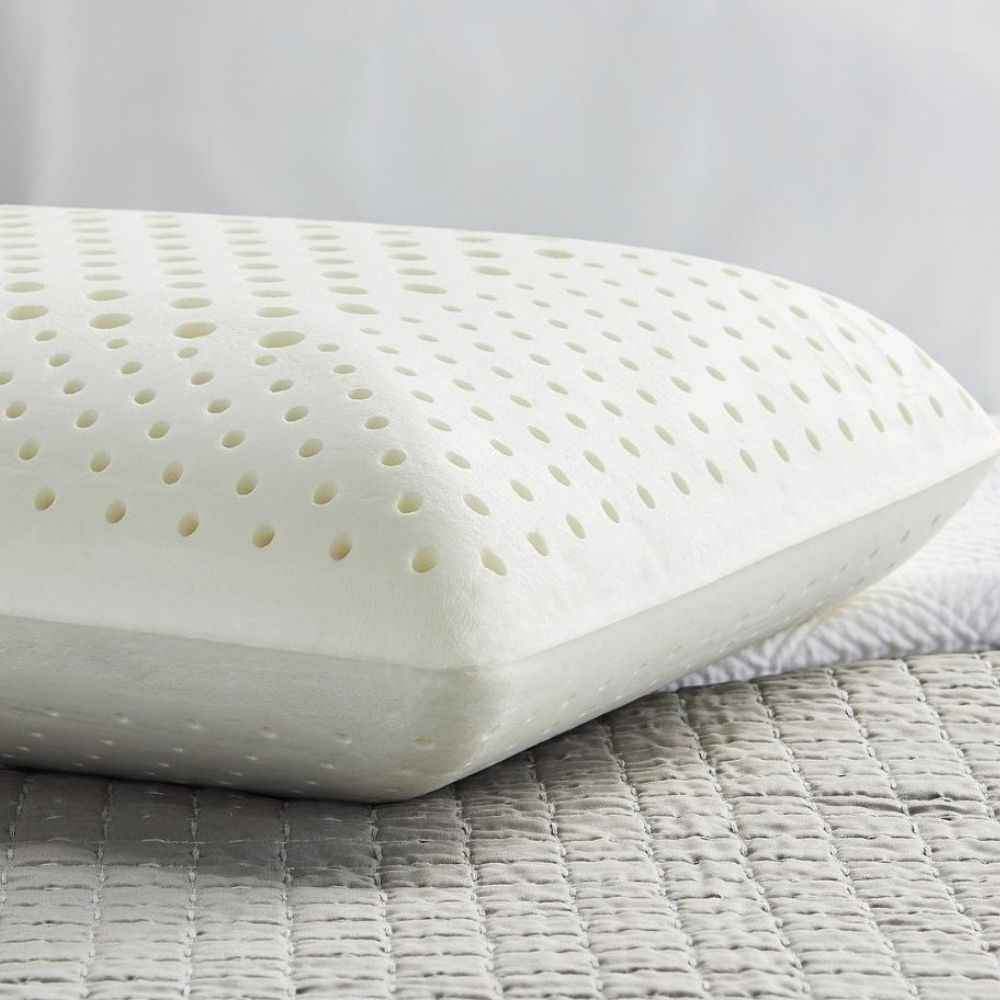 Research shows that an average person can spend up to 26 years of their life sleeping. That's around 9,500 days or 228,000 hours! We also take around 7 years trying to get to sleep! Sleep quality is such an important balance in everyone's life, and one thing you can do to take control of your sleep quality experience is to choose a good pillow.
A major advantage of, and reason for Latex's popularity as a pillow material is its ability to mold itself according to the sleeper's neck and shoulders. This in turn can relieve pain and pressure points for a therapeutic and comfortable sleep experience. It offers a cooler sleep than most other foams, and a good life expectancy.
KEY ADVANTAGES OF SLEEPING WITH LATEX PILLOWS
·      Pain and Pressure Relief
Conforming closely to the head, neck and shoulders a latex pillow can help reduce pain and pressure points throughout the body.
·      Support
Latex pillows offer enhanced support because they are ergonomically designed to contour to match the sleeper's head and neck movement.
·      Lifespan
Because latex is a highly durable material, most pillows can last years without losing shape.
·      Cool Sleep
Latex pillows can retain minimum body heat which offers a cooler sleep than some other pillow types.
·      Maintenance
Latex pillows need minimal maintenance and can be spot cleaned easily.
·      Noise
Latex Pillows create minimal noise under weight and therefore a perfect pillow for light sleepers.
LATEX PILLOWS ARE ESPECIALLY BENEFICIAL FOR:
·      Side Sleepers
Sleeping on your side can require enhanced support in the neck and shoulders.
·      Sleepers with Pain and Pressure
Latex pillows can help alleviate pain and pressure on the head, neck, and shoulders for most sleepers.
·      Hot Sleepers
Latex pillows tend to be cooler than those made from polyester or foam.
OTHER REASONS TO PICK LATEX PILLOWS
·      Good for the Environment
Latex is one of the most natural materials so is great for the environment.
·      Comfortable Hygiene
As well as being one of the most comfortable sleeping options for pillows, most latex pillows are also able to resist the growth of bacteria.
Buy your next Neck-Ezee pillow purchase direct online