100% Natural Latex Travel Neck Support Pillow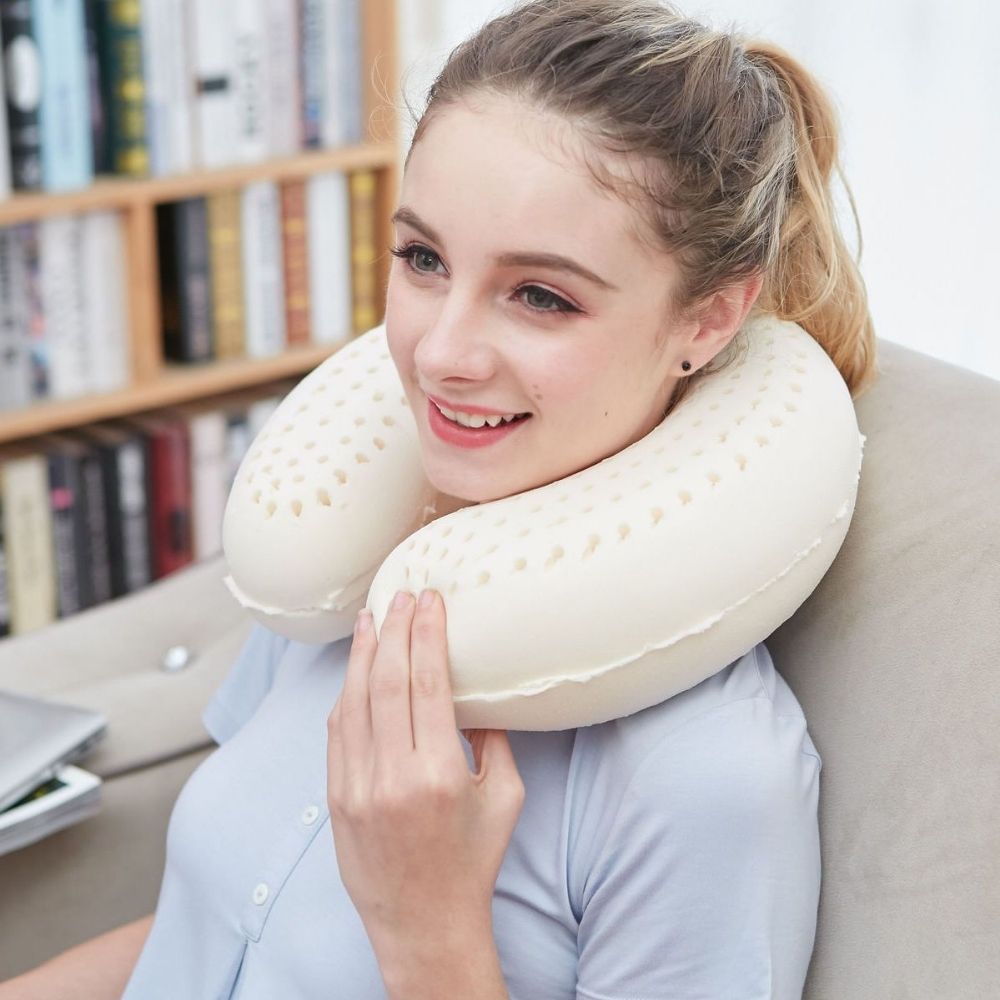 Made from 100% natural latex, well known for its hypoallergenic properties.
Travel Neck Support Pillow
3 DAY OCTOBER SUPER SALE … Don't Miss Out

Natural Latex provides support that other cheaper fill alternatives cannot.
Naturally Hypoallergenic and can provide high levels of support and comfort during travel but also while relaxing in front of the TV!

100% NATURAL LATEX – no synthetic latex blended in.
HYPOALLERGENIC – fantastic option for people with allergies, natural latex is inherently antimicrobial as well as dust-mite and mildew resistant.
COOL & BREATHABLE – cool for summer travel.
LIGHTWEIGHT & COMFORTABLE – great support and comfort levels.
DURABLE – long lasting quality & comfort.